AirWorks remains committed to revolutionizing the way civil engineering and surveying firms complete their manual drafting work. In an effort to keep that mission top of mind, AirWorks has cemented valuable relationships with three industry experts to provide mentorship and advice in the areas that matter the most: strategic expansion plans, software development, and scientific and technical matters.
With the addition of Elliott Smith, Dr. Abdullah Qassim, and Bhupinder Singh to the team, AirWorks will be better positioned to continue to grow within the AEC industry.
Elliott Smith - CFO @ First Day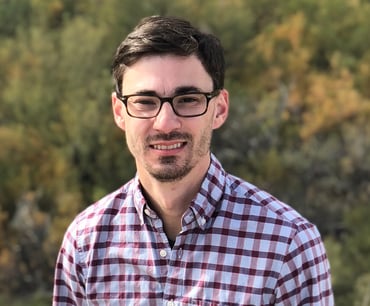 Elliott Smith is the CFO of a direct-to-consumer health and wellness startup. He started and spent the majority of his career in Corporate Development/M&A. Elliott has experience across multiple industries, most recently leading Corporate Development at Procore, China Communication, and Jacobs Engineering. His recent experiences span multiple industries: construction, technology, and early-stage startups. Elliott has been part of over US $25B+ in transactions. He has experience with large public acquisitions, acqui-hires and, technology/IP acquisitions. When Elliott is not working or advising startups, he spends too much time with his dog.
Qassim A. Abdullah, Ph.D., CP, PLS - VP & Chief Scientist @ Woolpert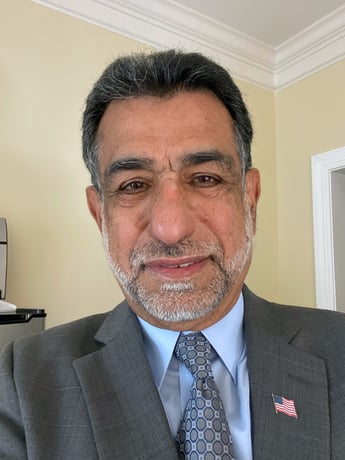 Dr. Qassim Abdullah is an accomplished scientist and thought leader with more than 40 years of combined industrial, R&D, and academic experience in analytical photogrammetry, digital remote sensing, and civil engineering. His current responsibilities include designing and managing strategic programs to develop and implement new remote sensing technologies focused on meeting the evolving needs of geospatial users. Currently, Dr. Abdullah serves as Vice President and Chief Scientist for Woolpert, Inc. and as an adjunct professor at the University of Maryland, Baltimore County, and Penn State.
Dr. Abdullah is also a member of the NOAA Hydrographic Services Review Panel (HSRP) and is on the Transportation Research Board's Standing Committee on New Users of Shared Airspace and its Standing Committee on Geospatial Data Acquisition Technologies. He obtained his doctorate degree in photogrammetry from the University of Washington in Seattle.
Dr. Abdullah is a Fellow with the ASPRS, was the creator and principal author of the new ASPRS Positional Accuracy Standards for Digital Geospatial Data, received the organization's Lifetime Achievement Award in 2019, and has been the recipient of several prestigious awards within the organization. Dr. Abdullah is a certified photogrammetrist and licensed professional surveyor and mapper in Florida, Oregon, Virginia, and South Carolina. He is also a certified thermographer by the FLIR Infrared Training Center and a Certified GEOINT Professional in Remote Sensing and Imagery Analysis (CGP-R) by the USGIF.
Bhupinder Singh - Founder & Principal @ InTwin Insights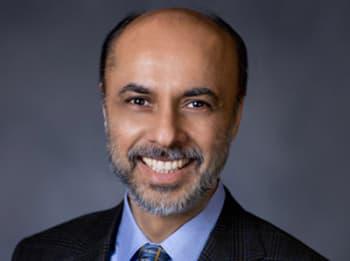 Bhupinder Singh is the founder and principal of InTwin Insights, a consulting agency for firms in the infrastructure industry that specializes in digital transformation and digital twins. Prior to starting his own company, Bhupinder served 26 years with Bentley Systems, an industry stalwart in infrastructure engineering software, where he was Chief Product Officer, among other roles.
Bhupinder obtained a B.S. in civil engineering from the Indian Institute of Technology, New Delhi, an M.S. in computer science from Rutgers University, as well as an M.S. in civil engineering from Vanderbilt University.
---
We look forward to working with Dr. Abdullah, Bhupinder, and Elliott to gain valuable knowledge as we continue to grow our team, develop our product, and bolster our go-to-market strategy.