Background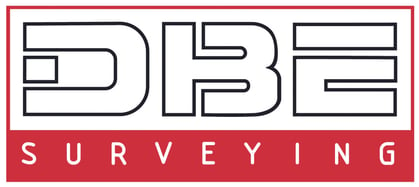 DBE Surveying is a land surveying firm located in Phoenix, AZ.
Led by Aaron Michalenko, RPLS, DBE believes that to stay at the of top of the surveying industry, a firm needs to be at the forefront of surveying techniques and technology.
DBE embodies that belief by employing top-line technology: AutoCAD Civil 3D, Revit, 3D Laser Scanning, Drone and Aerial Mapping, Airborne/Terrestrial/Mobile LiDAR, and the newest Trimble Surveying equipment.
Under Michalenko's leadership, DBE specializes in Land Surveying, terrestrial LiDAR mapping, aerial mapping (2D and 3D), and CAD services. Michalenko has years of experience working with engineering firms, architects, real estate and title companies, and government agencies.
After moving to Arizona from Seattle 20 years ago, Michalenko got his start in the field drafting with CAD. He loved the technical aspect of it but wanted to expand his skills in the market, and sought out to become a licensed surveyor.
Once he obtained his surveying license, he decided to go into business for himself. So, ten years ago, he founded DBE Surveying and has since seen success as a small firm in a niche market, much of which can be attributed to his forward-thinking attitude and successful implementation of technology. Arizona's sunny weather most of the year accounts for the rest, as his team can complete survey projects with drones nearly every time.
Technology as a Tool to Increase Efficiency in ALTA Surveys
As Michalenko's survey career continued, he came to the realization that the process of going from surveying in the field to delivering a CAD basemap is a lengthy one.
"I'm collecting 4,000 points at a job site and then I have to come back and draw it all. There's got to be a way to automate this."
In an effort to deliver projects faster, DBE started using drones in their survey work four years ago. Then Michalenko found AirWorks.
He discovered the incredible level of accuracy between a survey he drafted and the same one produced by AirWorks.
DBE specializes in delivering highly accurate ALTA surveys, mostly on sites between 1-5 acres in size.
Using AirWorks AI technology has revamped DBE's workflow. Previously, they surveyed the boundary, performed all the ALTA requirements, and scanned anything that was missed.
Now they fly their drone upon authorization to proceed, typically within the next day, and immediately send the datasets for processing in AirWorks.
Their ALTA clients typically give them a deadline of ten business days. That can increase from 15 to 20 days for bigger sites. DBE relies on AirWorks to help them meet those deadlines – sometimes delivering files in as quick as five days.
Michalenko says that one advantage AirWorks provides is with detail on a busy site. A survey crew would need time to detail items such as sidewalks, stairways, curbs, and pavement edges. The time to survey those in the field and CAD draft them to a plan can be considerable.
DBE has benefited from using AirWorks by allowing them to be successful with a small team. Michalenko said in the past he has struggled to find qualified CAD drafters. That task has become even harder with the current shortage of workers. Using AirWorks has helped them bypass the need to hire additional CAD drafters in a tough job market and even increase their annual project volume.
According to Michalenko, using drones combined with AirWorks, jobs went from four days in the field and four days in the office to one day in the field and 1-2 days in the office.

Seen above: One of DBE's ALTA survey projects that was completed using AirWorks.
Looking Forward
Michalenko says that DBE will remain a two-person firm. He's looked for additional surveyors in the past but many of them seem reluctant to embrace technology and prefer to survey as they always have.
And, he prefers working independently, as it proved to be more profitable than with a larger team. Believe it or not, Michalenko said when his firm was larger, they grossed more but had less profit.
Thanks to their extensive use of technology, DBE will continue to excel with just two employees. Michalenko said they can do this because of the time saved and efficiency created by employing AirWorks' AI-powered software.
"AirWorks has helped us buy time back."
---