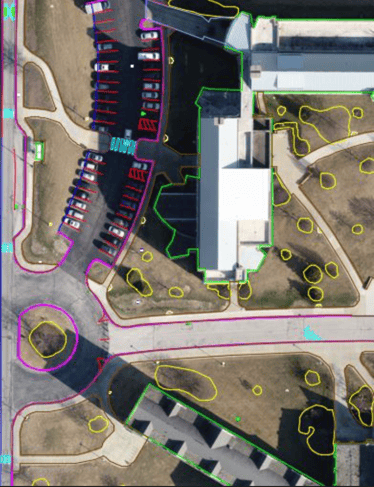 Modern-day challenges require modern-day solutions.
Staffing needs continue to outpace the available workforce. Clients are setting increasingly higher expectations for visually impressive, easy-to-understand deliverables. Projects are requiring faster and faster turnaround times.
The surveying and construction industry is booming, and clients are rewarding consultants who can deliver. Despite the obstacles, companies like Civil & Environmental Consultants, Inc. are finding ways to keep up with – even stay ahead of – today's challenges. How? By embracing cutting-edge technology, like AirWorks.
---
Background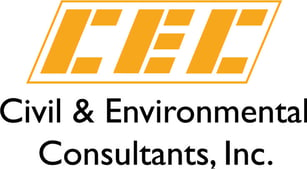 Civil & Environmental Consultants, Inc. (CEC) entered the AEC consulting world in 1989 as a humble, four-man team of engineers and scientists in Pittsburgh, Pa. More than three decades later, CEC has more than 1,300 employees across almost 30 offices around the U.S. and offers a range of services that also includes surveying/geospatial, waste management, air quality, ecological sciences, water resources, and more. And if recent developments are any indication, CEC is only just getting started. Last year, CEC established a West Coast presence with offices in Sacramento and San Diego, and at the beginning of 2022 acquired Hamilton Designs, LLC of Fishers, Ind., and Pickett, Ray, & Silver, Inc. in the St. Louis area, the latter of which expanded their surveying services to the region.
According to Vice President and Corporate Survey and Geospatial Practice Lead Don Groesser, PLS, as an employee-owned firm, CEC's ongoing growth stems from a willingness to trust their employees' initiatives.
"Each person in our company is a leader, and as you grow in your profession, your influence becomes greater, so we really look for the input of the leaders in the company on those acquisition decisions."
In addition to encouraging growth through new offices and acquisitions, CEC also looks to support that growth through the adoption of meaningful technologies. As CEC's Corporate Design Technology Manager, Rob Sinclair seeks out new software and tools that can help their current workforce manage projects more efficiently. Finding the right tech has been especially important during the current hiring crisis.
"Any tools that we can use to increase efficiencies and lower the number of manned hours, we're all for it. Especially in today's era. We're hiring – we have 240 open positions right now. We're always looking for additional talented people to do the work, so any technology that we can use to augment that definitely makes sense."
And one of those efficiency-boosting technologies that Sinclair has brought to CEC? AirWorks.
Challenge
While CEC is always open to trying new tools and techniques, they're not quick to permanently shift gears. New products or methods must make sense, meeting high standards for value and trustworthiness.
Having been introduced to AirWorks a few years back, Sinclair kept AirWorks on CEC's radar, staying in contact with the sales team and keeping tabs on the AI software's ongoing development.After trying a few other third-party drafting solutions and being unimpressed with the quality and customer relations, Sinclair circled back to AirWorks.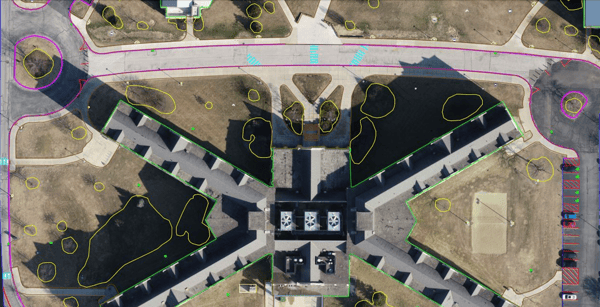 Intrigued by their use of AI, Sinclair engaged AirWorks for test runs on a few beta projects. The line work quality and processing time met and exceeded CEC's expectations. To Sinclair, it was clear that AirWorks' feature extraction software would complement CEC's in-house UAV program and could be key to advancing the company's survey and geospatial branch.
"From the time-savings to the quality level [AirWorks] had at that time, for us, it was a no-brainer to move forward."
The first real proof of concept came soon enough with a surveying project on the campus of a university in Arizona: eight sites, all to be done in one month.
With such a tight turnaround and millions of dollars on the line for their client, CEC was understandably cautious. They planned to involve staff from eight offices. Yet, even by replacing manual surveying with UAV data collection, the hours of tracing dense, urban features plus the time required for the standard title work and other tasks meant the project would still be a tall order for such a short deadline. Sinclair thought this might be the perfect project to bring in AirWorks. Leveraging AI to create the intricate line work for the buildings, parking lots, pavement markings, sidewalks, vegetation, and more could be the edge they needed.
Solution
Relying on UAV data collection and AirWorks instead of manual surveying and in-house drafting allowed for parallel workflows that compressed the timeline while keeping man hours in check. As CEC's UAV team flew the sites and uploaded the aerial imagery to AirWorks, CEC's field crew collected boundary and check shots, while team members in the office processed title reports and completed the initial drafting required to produce the base plats. Upon receiving line work from AirWorks, the team performed internal QA based on their check shots and then seamlessly integrated the line work into final deliverables.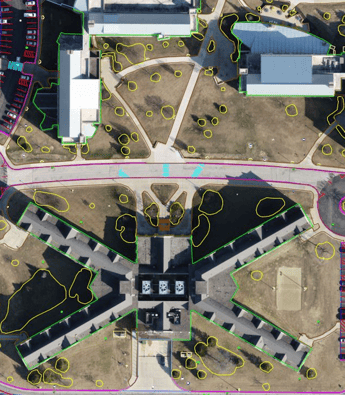 Meeting the tight schedule was a true team effort, made possible with AirWorks. The line work itself was only one piece of the puzzle, but delegating this task to AirWorks helped keep the project on track by giving the rest of the team the time they needed to focus on more thought-driven tasks.
"I don't want to take away from the guys who were working hard doing everything else, but having AirWorks gave them the opportunity to really focus on the things like reviewing the title and the boundaries and the control," noted Groesser.
Not only did CEC successfully hit the client's tight deadline, but the client was so pleased with the quality and turnaround time that they engaged CEC on a similar project.
Benefits
Bringing in AirWorks allowed CEC to meet an almost unthinkable deadline and then secured additional work as a result of their outstanding performance. Additionally, CEC is enjoying a host of benefits from AirWorks' AI feature extraction software beyond just completing quality deliverables on time:
1) Parallel Workflows Enabling Tight Turnarounds
The project proved how relying on technology to manage certain tasks can keep projects on track through concurrent workflows. While AirWorks' AI platform created the line work for existing site features, CEC's team was simultaneously managing other, more complicated aspects. Handling all project phases in-house would have required more team members or a longer timeline, which in today's tight labor market and demanding industry were not realistic options. Instead, looping AI into this divide-and-conquer approach allowed CEC to meet the client's deadline and it also gave them a glimpse into an exciting future for their business: delivering more projects, faster.
2) Economical Cost Per Acre
For CEC, AirWorks has proved to be a cost-effective option for creating planimetric linework from in-house UAV aerial imagery. In Sinclair's experience, using AirWorks for feature extraction breaks down to an average of $17-$23 per acre. Comparatively, having numerous open positions means CEC might have to rely on a licensed surveyor with a billable rate of $100+ per hour to complete manual feature extraction at a rate of 1-2 acres per hour. AirWorks' value is evident, not only for the physical cost per acre, but especially when taking into account the other valuable tasks employees can perform in the time they would have spent tracing features.
"I think the final selling point for us was really the cost per acre versus the manhour cost for doing the same type of work," explained Sinclair. "You get good quality data in a lesser amount of time, for less cost, and you're not taking someone away from other important tasks. With all that said, it was kind of a win-win all the way around."
3) Saving Valuable Time for Valuable Tasks
Line work is important but ultimately tedious. And time is valuable – especially when work is coming in fast. Groesser understands that technology like AirWorks can help employees maximize their effectiveness.
"Survey staff is so difficult to find. Why do you want to bog them down with tracing parking stalls? If you're under the gun trying to push out a deliverable and you spent 95% of your time drafting what we could have used AirWorks to draft, it gives you less time to focus on the things that are critical, like the dimensions, spot elevations, finished floor elevations, and inverts of manholes."
4) Accuracy and Attention to Detail
"The first time I knew that we made the right decision was when Rob gave me a call and said [AirWorks] discovered that two of our images didn't match by five-hundredths of a foot," said Groesser.
Coming from the days of mechanical theodolites and steel tapes, when certain, non-critical elements were simply approximated and shown graphically, Groesser was impressed with AirWorks' precision. Although the offset was relatively minor and ended up not being a factor, he appreciated that AirWorks had notified them. To him, it spoke volumes about AirWorks' attention to detail and the software's capabilities. On a different project, it may have been critical.
"The fact that [AirWorks] pointed out five-hundredths of a foot of difference said to me that we made the right choice."
5) Efficiency that Complements Safety
Safety is a core value at CEC, and the company recognizes that using UAVs in lieu of point-to-point surveying whenever possible keeps crews out of busy roadways and other less-safe environments. However, before AirWorks, increased safety in the field came at the cost of more hours in the office to complete the tedious manual feature extraction. Now, processing UAV data with AirWorks makes UAV data collection not only the safest option but also the most efficient.
6) Trust Built on Personal Relationships
For CEC, getting to know the people behind the product plays a significant role in gaining their trust and eventually their business. Groesser and Sinclair appreciate the personal relationships they have developed with the AirWorks team. Being able to meet with them in person at their offices and at conferences across the country has built a deep trust along with a confidence that AirWorks has their best interests in mind. It also creates a comfort level with CEC's clients, knowing that their consultant is keeping their project data local and with people they trust.
"For me, I think the thing that differentiated AirWorks is you guys were interested in getting to know us and not just sell us your product," remarked Groesser. "We wanted to keep something with a company where we actually know human beings and that is relatively local."
Future
For AEC consulting firms, technology and AI are no longer just novelties, they're essential tools needed to conquer modern-day challenges. As Groesser and Sinclair work to transform CEC's workflow through broader technology adoption, AirWorks will certainly be one of the key pieces of AEC tech that they push. For Groesser, the path is clear:
"[AirWorks] is setting us on the correct course for the way that surveying is being done and will be done more in the future."
Currently, Groesser and Sinclair are internally promoting AirWorks for ALTA surveys and other large-scale projects with numerous features and tight turnarounds. Moving forward, Groesser sees a lot of potential for using AirWorks to streamline preliminary design workflows, and Sinclair is intrigued by AirWorks' new à la carte option for customizable layer extraction.
By relying on off-the-shelf GIS data and AirWorks' drafting, CEC can eliminate field work and hours spent tediously tracing planimetrics for conceptual designs that often don't require survey-grade data. Instead, teams can acquire commercially available manned aircraft or satellite imagery online and upload directly to AirWorks for pixel-accurate processing, freeing up man hours for more detailed and critical aspects of the final design phases.
Some of CEC's projects only require identification of specific features, such as paving or buildings. Instead of paying for a full set of standard layers and receiving a plan that identifies more than they need, CEC can request linework for select layers, giving them a quick, easy, and more cost-effective way to give their clients exactly what they need.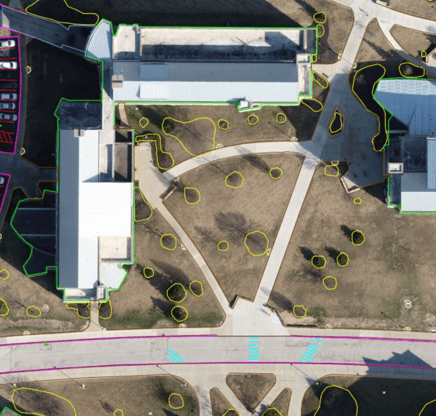 Still, getting a company on board with new technology and a new way of doing things is always a challenge, especially when it's an industry with an aging workforce, like surveying. The main hurdle is showing professionals who have successfully followed the same procedures for 30-40 years that new methods are valuable and critical to future success – and not as threatening as they may think. Technology is here to fill in the manpower gap and save time and effort by helping to manage some of the more tedious aspects of the job, not replace their expertise.
"As we continue to search for more people to get the work done, we must find ways to augment our workload with tools like AirWorks," acknowledged Sinclair. "This new tech is not going to take people's jobs – it's just going to help augment their jobs and make them more efficient."
---