Background:
a medium

sized engineering and land surveying consulting firm in Maryland, has been providing its services to large-scale commercial real estate customers since 2002. With almost 20 years
of experience in the industry and a reputation for creativity in the solutions it offers to its customers, JBA has continued to expand its business into multiple million-dollar projects in the state, as well as in Virginia.
Adam Bernat, the firm's Executive Vice-President and licensed land surveyor, oversees the firm's surveying division and supervises a team of CAD drafters and technicians who handle the everyday manual drafting and surveying operations. With the onset of drones as a common surveying tool, Adam and his team saw the opportunity to turn to technology as a means to remain both competitive and at the forefront within the industry and to his customers. As of two years ago, JBA conducts the vast majority of its surveying work with drone- collected data, which include general layout, ALTA surveys, topographic base sheets and boundary surveys.
Challenge:
Reduce drafting time and increase team efficiency
"Drafting is a monotonous process and it's very resource intensive, files are enormous and you need to have a powerful workstation and need to train people to do it. This all takes away precious resources for a small firm like ours, that could be spent on something else" - Adam Bernat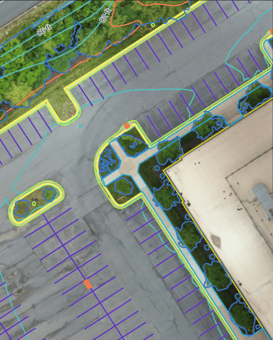 With the implementation of drones as a surveying tool, Adam and his team were faced with a common challenge: the difficulty in efficiently processing the large datasets that are generated through photogrammetry in aerial mapping. The team at JBA needed a way to quickly turn orthomosaic and point cloud files into CAD for their customers, but lacked the large amount of resources needed to do so. Faced with this question, one of Adam's technicians began looking for software solutions that could aid in this process.
Adam first heard about AirWorks from his head technician Chris. Intrigued by the promise of how our AI-powered machine learning algorithms could revolutionize his difficult and time-consuming processes, Chris sought to connect with our team.
Opportunity #1:
Reduce manual drafting time
"We were hoping to see a 70-80% reduction in drafting by using AirWorks, and it certainly happened. The accuracy is there, and the fact that we don't have to do it is huge for us."
Saddled with hundreds of acres of aerial surveys, JBA's technicians were spending most of their already limited time manually drafting linework for their customers. As a highly time intensive and incredibly manual process, Adam's team was not using their time to the best of their abilities.
Since trying out AirWorks' web-based app, the team has seen a 70% reduction in drafting time, allowing the rest of the team to focus solely on QA, and customer relationship management. What's more, Chris Zhelev, one of the company's senior technicians and the person to bring AirWorks to Adam, has significantly more time to manage current projects, seek out new business, and take on more tasks, such as professional development, process enrichment and development, among others.
Opportunity #2:
Invest in an easy-to-implement tool
Because JBA has limited resources, Adam wanted a solution that was both useful but also reduced his need to spend extra hours training his already busy staff. As a surveyor with 26 years of experience in the industry, he was skeptical that such a tool would be available, but AirWorks' web-based application proved simpler than he expected.
In a matter of a few minutes, he was able to get his account set up and his team was able to upload and process their first project. Some of the features that most impressed the JBA team were the robustness of the website, faster than usual load times, the ability to view base maps under the selected orthophotos, how easily you could pan and zoom in app vs traditional CAD platforms, and the simplicity of inter-team and cross-team collaboration directly on the app itself.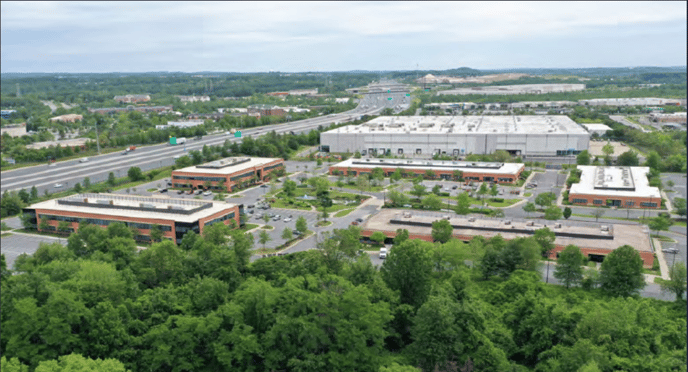 Future:
With the implementation of AirWorks, JBA sees the opportunity to take on a larger project load, and will begin to put forth its resources towards seeking out new business opportunities and large-scale projects that may have been difficult to complete with just manual drafting work.
As an avid partner to our company, Adam sees the vast potential his team can fulfill: "Having our team using AirWorks, it's a win-win formula"
---