The land development industry is driven by deadlines. Projects run the timeline gamut starting with a land survey before moving to the design and permitting process. Construction can only commence once all permits and approvals are in place.
Civil engineering and land surveying firms don't set project deadlines. Land developers need the project completed as quickly as possible given the large sums of money used to finance these deals. The AEC firm and the developer work together to see what a reasonable timeline is given the scope of the project. AEC firms also deal with tight deadlines when performing ALTA surveys.
Regardless of who sets a project deadline, the civil engineering and land surveying firm must meet a client's needs.
SPACECO, Inc. often experiences the rush of hitting a client's quick turnaround timeframe for a project. They recently employed AI technology on an ALTA survey in Mequon, WI, in order to meet a tight deadline on a tedious parking lot project.
Background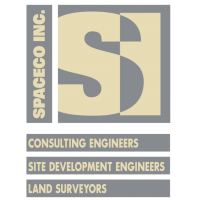 SPACECO, Inc. provides a full range of civil engineering, site planning, and land surveying services for residential, commercial, and industrial construction projects. Their staff includes Professional Engineers
and Licensed Land Surveyors who are dedicated to creating highly detailed site plans for their clients.
Headquartered in Rosemont, IL, and with another office in Morris, IL, they have been part of The Burke Group of companies since 1989. Besides their vast experience in the civil engineering and land surveying fields, being part of The Burke Group allows them access to other professionals in the disciplines of highway, mechanical, and environmental engineering. Additional Burke Group staff includes wetland specialists, scientists, and technicians.
Besides performing land surveys on the ground, SPACECO, Inc. also is a complete start-to-finish drone data collection provider. They collect, analyze, and distribute aerial data quickly and cost-effectively for their clients.
Challenge
Different types of survey projects present different challenges. Very detailed sites require extended time for a field crew to complete the survey. CAD drafting is sometimes subject to the drafter's objectivity depending on how detailed a site is.
In this case, the Mequon survey required a fast turnaround. The client needed the ALTA survey in 2.5 weeks.
"The whole site was a parking lot, so that's a huge time sink for field crews. They must locate all the striping and every curb cut", said Jordan Leskovisek, the Survey Department Manager.
Solution
With a tight timeframe on a very detailed out-of-state parking lot site –one that would take a drafter days to produce a plan –SPACECO needed an alternative solution that could provide a quick turnaround and allow them to meet their looming deadline.
They turned to AirWorks.
A 20-minute drone flight mapped the entire seven-acre site. If needed, a ground crew could've completed the survey part of the project faster, but aerial imagery was sufficient for the SPACECO team in this case.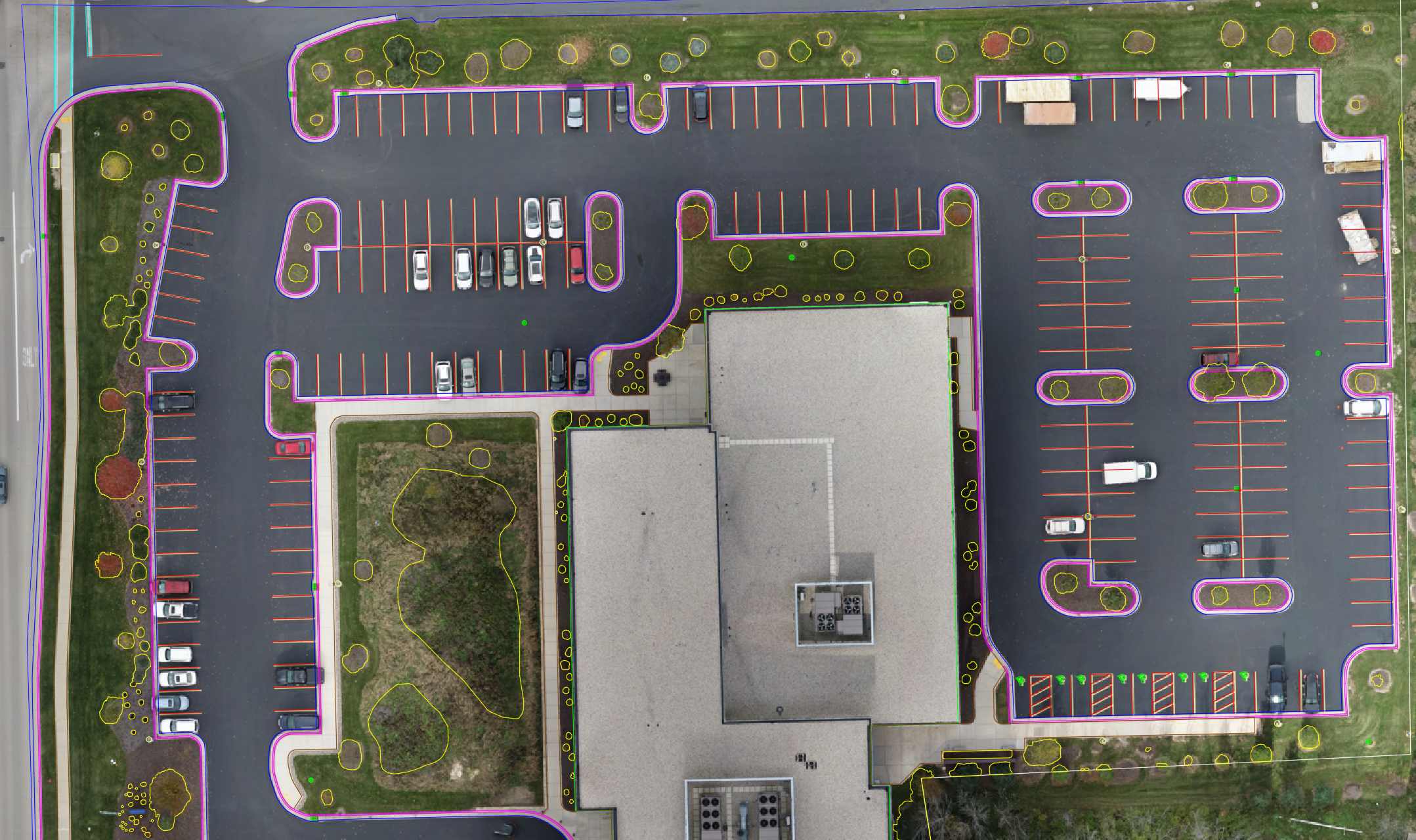 Benefits
Partnering with AirWorks provided SPACECO the ability to produce a finished survey plan significantly faster than by implementing standard surveying and CAD drafting methods.
First, using UAV technology cut the field crew survey time from days to minutes. This is especially valuable and cost-effective on detailed sites.
Drafting time was also substantially decreased thanks to AirWorks' automated linework capabilities.
"It's basically like getting another two drafters for one-tenth of the cost with half the amount of time a person would take and be compensated for", said Leskovisek.
Results
SPACECO even went so far as to perform some ground survey to verify AirWorks' line work accuracy.
"Something we looked very closely was the accuracy of the final linework – even comparing it to data we did collect in the field, like curb corners. We had them [the ground survey crew] get a couple of stripes just to compare and the accuracy was very good. That was a big reason we keep using AirWorks", said Brian Kravets, UAS Operations Manager and IT Systems Manager.
"Accuracy is everything. We are looking for hundredths and that's the level of accuracy we are getting", noted Kravets.
AirWorks' AI-powered technology is also allowing SPACECO to increase its project workload.
"We are scheduled so far out that AirWorks is helping us get through all that faster", according to Kravets.
Implementing AirWorks combined with drone usage allows them to complete surveys quicker and get them into plan production faster.
Future
SPACECO's future goals include making their drafters well versed in LiDAR and UAV technology. One benefit of this is to increase response time for random information.
Survey crews will no longer have to go back into the field to visually verify or survey random aspects of a site. Instead, the CAD drafters can find what they need by pulling the information from the point cloud.
"We can't just have one or two people knowing the UAV side of things. It won't grow into the monster that we need it to be", said Leskovisek.

---